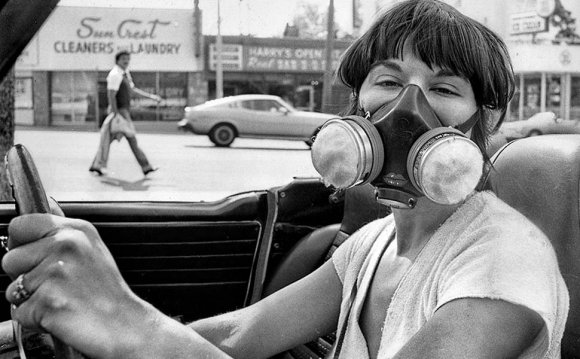 When Joe Biden attempted to compliment Barack Obama by calling him "clean and articulate, " he unwittingly tapped into one of the most destructive racial stereotypes in American history. This book tells the history of the corrosive idea that whites are clean and those who are not white are dirty. From the age of Thomas Jefferson to the Memphis Public Workers strike of 1968 through the present day, ideas about race and waste have shaped where people have lived, where people have worked, and how American society's wastes have been managed.
Clean and White offers a history of environmental racism in the United States focusing on constructions of race and hygiene. In the wake of the civil war, as the nation encountered emancipation, mass immigration, and the growth of an urbanized society, Americans began to conflate the ideas of race and waste. Certain immigrant groups took on waste management labor, such as Jews and scrap metal recycling, fostering connections between the socially marginalized and refuse. Ethnic "purity" was tied to pure cleanliness, and hygiene became a central aspect of white identity.
Carl A. Zimring here draws on historical evidence from statesmen, scholars, sanitarians, novelists, activists, advertisements, and the United States Census of Population to reveal changing constructions of environmental racism. The material consequences of these attitudes endured and expanded through the twentieth century, shaping waste management systems and environmental inequalities that endure into the twenty-first century. Today, the bigoted idea that non-whites are "dirty" remains deeply ingrained in the national psyche, continuing to shape social and environmental inequalities in the age of Obama.
Reviews
"What an innovative study! In Clean and White, Carl Zimring addresses an age-old critique of racism that posits white as clean and good and black as dirty and bad. In so doing, he elevates the discussion by demonstrating the cultural roots of this nefarious comparison within the context of environmental racism. Those interested in both questions of race and modern environmentalism will benefit from reading this book."

—Martin V. Melosi, author of The Sanitary City

"Offers a significant and startling new perspective on United States history, revealing the many ways in which ideals of cleanliness, notions of environmental propriety, and definitions of whiteness have been interwoven for centuries, to devastating effect. With deft prose and thoroughly researched arguments, Zimring unravels some of the previously overlooked origins of deeply rooted American racism, and in the process shows how these have come to justify economic, social, and political discrimination against people of color. It is an important original analysis, and it brings much needed insight to our ongoing national debate about race and justice."

—Robin Nagle, author of Picking Up: On the Streets and Behind the Trucks with the Sanitation Workers of New Yor

"[A] valuable history of environmental racism in the United States...Essential reading for those interested in social justice and environmental issues."

—Library Journal

"Traces the always shifting, always intertwined definitions of whiteness and cleanliness from the Civil War to the present day."

—Pacific Standard

"[E]nlightening."
Source: nyupress.org
RELATED VIDEO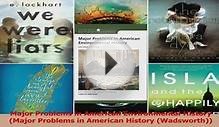 Read Major Problems in American Environmental History ...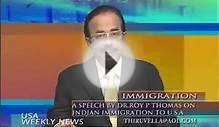 PART 2- History of Indian Immigrants in America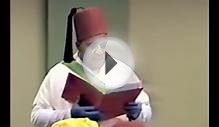 Unknown History of The Moorish Science Temple of America.
Share this Post