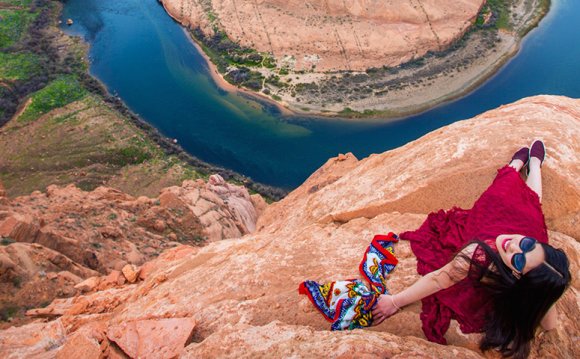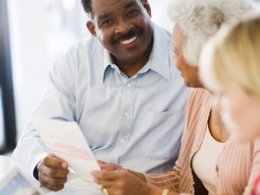 Get into the Green: Five Environmental Career Options
You know you want to do work that does good for the environment. The good news is there are plenty of opportunities out there.
Monster data shows a steady increase in the number of environmental job postings since 2005, particularly for engineers, protection technicians and specialists.
This growth has been fueled by economic trends, with many jobs offered in the public sector, including positions at such bureaus as the Environmental Protection Agency.
And you no longer need a background in science to join the green job brigade, either. The next decade will see an increase in green job opportunities in law, conservation and urban planning, according to the Environmental Careers Organization (ECO).
Feeling a little overwhelmed by the possibilities? Take a closer look at the positions, as described by ECO, to determine the path you might pursue.
Environmental Engineers
There's currently a huge demand for environmental engineers in both the public and private sectors. These jobs, usually in water, wastewater or air-quality management, are often listed with one of the 3, 000-plus environmental engineering consulting firms that make up this thriving market.
Analysts attribute a number of factors to this growth: an improved economy, particularly in the southern and western United States, more infrastructure construction and the rise in foreign markets (China and India for starters). Another trend that will help keep up the pace for the next decade is the retiring boomer demographic.
Median Salary: $71, 800
Entry-Level Salary: $50, 702
Environmental Scientists
These folks fulfill a very specific need that's primarily in the public sector but shifting inexorably toward scientific consulting firms and technical contractors that work with government and industry.
Another reason for the growing demand is the decreasing number of students who are choosing to major in this field. And tighter immigration laws for foreign students looking to study in the US add to the problem. The result is an overall deficit of qualified and experienced scientists.
It's possible to enter the field of environmental engineering or environmental science with a bachelor's degree. However, if you want to advance significantly, you'll need to go to grad school.
Median Salary: $55, 000
Entry-Level Salary: $34, 000
Urban and Regional Planners
The need for good urban planners is fueled by the growth of large urban areas, as well as a need for regional planning in suburban and outlying areas. ECO finds that 70 percent of urban and regional planners work in local government.
Median Salary: $57, 560
Entry-Level Salary: $36, 000
Conservation Scientists/Foresters
While the current job outlook shows slow growth for these fields, they will likely pick up as boomers retire. Working from federal labor statistics, the ECO finds that 33 percent of conservation scientists and foresters work with the federal government - 21 percent at a state level and 11 percent with local government. Thirty-five percent are employed by private industry and consulting firms.
Median Salary for Conservation Scientists: $56, 515
Entry-Level Salary for Conservation Scientists: $33, 000
Median Salary for Foresters: $51, 938
Entry-Level Salary for Foresters: $32, 000
Environmental Attorney
The outlook forecasts steady growth for environmental law opportunities, with 60 percent of the nearly 80, 000 environmental lawyers currently in private practice.
Median Salary: $103, 130
Entry-Level Salary in Public Interest: $40, 000
Entry-Level Salary in Government: $46, 000
Source: career-advice.monster.com
RELATED VIDEO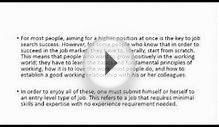 Entry-Level Jobs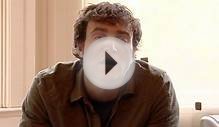 Using Computers : About Entry Level Computer Engineer Jobs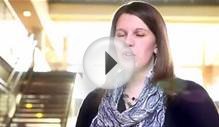 Entry Level Computer Software Programmer Jobs Dayton, OH
Share this Post