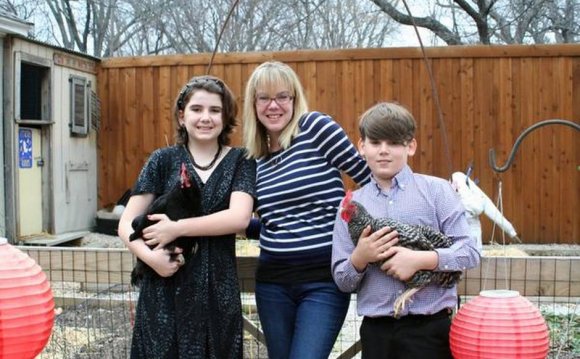 Long-struggling schools in West Dallas and southern Dallas continue to flounder despite a two-year, multimillion-dollar effort by Dallas ISD to improve them.
Results from the latest STAAR exams show that most of the initial 21 schools in the Imagine 2020 program are worse off than before it started.
Sorting out what works in DISD now rests with interim Superintendent Michael Hinojosa. He has pledged to continue the initiatives of former Superintendent Mike Miles but will evaluate them for possible changes.
Hinojosa, who started in DISD last Monday, said he has read about Imagine 2020 but hasn't seen any reports on it.
"Results take a long time. But you have to have a little bit of patience and impatience at the same time. You have to see some progress, " he said.
Hinojosa said he expects to receive an accounting of Imagine 2020 from the staff in the coming weeks and months. He said he will ask administrators for suggestions, and he plans to share them with board members in September to get their input.
In the meantime, the board will search for a permanent replacement for Miles, who unveiled numerous programs during his three years with the district. Imagine 2020, one of the most-hyped efforts, was presented as a fix for perennially low-performing schools.
It has a straightforward approach: Hire more teachers; provide tutoring for students before, during and after school; and bring in parents and community organizations to help. Teachers get extra help planning curriculum. "Urban specialists" travel into neighborhoods to coax truant students to return. Social workers and psychologists aid students who have problems in and outside school.
DISD budgeted $8.8 million for the program in 2013-14, and $11.3 million for 2014-15.
Miles never promised an overnight turnaround. An analysis by The Dallas Morning News of the program's first year found a glimmer of hope in the West Dallas and southern Dallas schools. While state standardized test results in 2013-14 were down for some schools, they made greater gains than the district overall in some areas. At the time, Miles said he was pleased but cautious about its possible success.
However, the latest results on the state STAAR tests show the initial 21 Imagine 2020 schools are losing ground.
The best results were among the high schools — Lincoln, Madison and Pinkston. At Lincoln, the percentage of students who passed increased on four of the five end-of-course exams.
Two of the four middle schools were hit hard, with steep declines on state tests that outpaced the rest of the district.
At Dade, 28 percent of seventh graders passed writing in 2014-15, down from 44 percent before Imagine 2020 started. In comparison, DISD's overall passing rate for that test is the same — 57 percent — now as it was before Imagine 2020 started.
At Edison Middle Learning Center, 29 percent of eighth graders passed science, a decrease from 48 percent in 2012-13. Over that same period for all of DISD, the science passing rate has dipped slightly, from 66 percent to 64 percent.
While Dade and Edison struggled, Quintanilla Middle School showed some improvements. The passing rates increased on four of the six STAAR tests since 2012-13.
A fourth middle school, Dallas Environmental Science Academy, is a magnet school for which students must meet certain academic requirements to attend. At that school, more than 90 percent of students pass all the exams, and some have perfect passing rates.
Among the 14 elementary schools, a majority of them have lower passing rates on the five STAAR exams since Imagine 2020 began. For instance, in fourth-grade reading, only two schools have higher passing rates now than before the program launched.
Trustee Lew Blackburn, whose district includes Pinkston High School and some other West Dallas schools, said he was frustrated by the lack of details about Imagine 2020 from the Miles administration. He said he asked frequently for updates and evaluations but received nothing.
Blackburn said the idea behind Imagine 2020 — extra resources for struggling schools — makes sense but won't be successful under poor implementation. He said he never got answers when he asked administrators about Imagine 2020's progress and whether changes were being made based on their evaluations.
"It's hard for me show support when I get opposition when I asked for the details, " he said.
Blackburn said he believes administrators were reluctant to criticize or offer suggestions for the program. He said he hopes they will feel comfortable offering their advice under Hinojosa's leadership.
Trustee Bernadette Nutall, whose district includes eight schools in Imagine 2020, said she also wants an evaluation of the program. She said campus employees told her they didn't notice an increase in money for their schools.
"A lot of people didn't know what the money was going toward, " she said. "If we are not getting the return on our investment, we need to evaluate how we are spending our money."
Last fall, DISD expanded Imagine 2020 into 12 schools in the south Oak Cliff area. They have shown some promise, according to a look at this year's test results. For instance, at five of the nine elementary schools, the passing rates went up in third-grade reading, fifth-grade science and fifth-grade reading.
A few months before Miles resigned, he created another program to help struggling schools. "Accelerating Campus Excellence" will start next school year on some Imagine 2020 campuses.
Source: www.dallasnews.com
RELATED VIDEO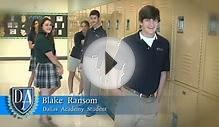 Dallas Academy: A Special Environment for Students with ...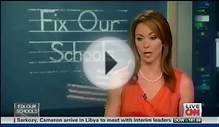 CNN Science and Engineering Magnet Dallas ISD
Share this Post