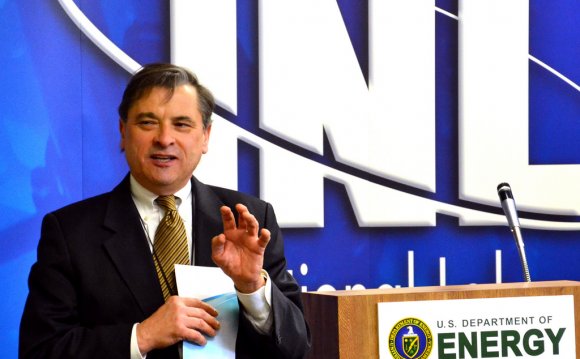 Lab technicians run laboratory tests to identify and quantify substances. Environmental lab technicians test for contaminants that affect the environment and the health of humans and wildlife. Some lab technicians may collect samples from the field. They may work under other job titles like environmental technician, environmental specialist, laboratory specialist, and environmental health specialist.
What Does a Lab Technician Do?
Lab technicians prepare and test samples of gases, soils, water, industrial wastewater, and other materials to determine pollutant levels or identify sources of contamination. They usually specialize in either indoor lab testing work, or sample collection from the field. Technicians working in labs use a variety of testing methods and equipment that they must calibrate. They record, report, and summarize the data from test results, and discuss them with supervisors or customers. Some even develop testing procedures or direct other lab workers. Lab technicians working in the field may also design monitoring programs and set up monitoring equipment.
They usually do their work at the direction of environmental scientists or engineers, who review the work and use the results to develop cleanup procedures, make policy recommendations, or confirm that a site has been successfully remediated.
Where Does a Lab Technician Work?
Most environmental lab technicians work for state or local governments, testing laboratories, or consulting firms. Those specializing in lab work spend most of their time indoors in labs and offices, while those who work in field collection spend most of their time outdoors in all kinds of environments and all kinds of weather, investigating everything from urban factory sites to remote rivers and lakes. Fieldwork can involve a lot of walking, standing, carrying, and lifting.
Environmental lab technicians typically work full time. Technicians working in the field may sometimes need to work long or irregular hours.
What Is the Average Lab Technician Salary?
Environmental science and protection technicians earned an average of $41, 240 in May 2012. At $44, 720, those employed in local government earned the highest salaries, while those in state government earned $41, 390. Lab technicians providing management, scientific, and technical consulting services earned $40, 330, while those working in engineering services made $39, 040. Technicians working for testing laboratories earned an average of $36, 680.
State
Total Employment
Bottom 25%
Median Salary
Top 75%
Alabama
660
$32, 300
$39, 800
$52, 090
Alaska
220
$29, 610
$39, 610
$49, 570
Arizona
700
$38, 550
$44, 590
$53, 290
Arkansas
190
$30, 190
$36, 680
$49, 740
California
3, 690
$34, 760
$46, 110
$62, 920
Colorado
1, 050
$35, 730
$45, 190
$56, 870
Connecticut
350
$35, 580
$46, 070
$67, 320
Delaware
$28, 850
$34, 750
$40, 090
District of Columbia
330
$22, 670
$27, 000
$51, 700
Florida
1, 780
$31, 330
$34, 520
$39, 640
Georgia
540
$34, 190
$41, 050
$54, 820
Hawaii
$29, 940
$40, 410
$50, 450
Idaho
$40, 840
$49, 180
$68, 140
Illinois
1, 170
$32, 190
$42, 730
$56, 790
Indiana
570
$30, 780
$36, 980
$47, 120
Iowa
320
$32, 220
$38, 820
$47, 220
Kansas
$33, 970
$44, 450
$58, 680
Kentucky
450
$36, 910
$42, 610
$55, 460
Louisiana
390
$25, 090
$35, 970
$47, 680
Maine
160
$30, 630
$36, 470
$42, 520
Maryland
530
$40, 220
$51, 580
$61, 440
Massachusetts
1, 110
$30, 330
$36, 380
$45, 610
Michigan
920
$33, 480
$42, 260
$51, 470
Minnesota
440
$35, 540
$42, 880
$51, 900
Mississippi
$33, 500
$37, 870
$46, 750
Missouri
300
$30, 470
$42, 410
$52, 400
Montana
130
$33, 570
$39, 870
$45, 320
Nebraska
170
$36, 030
$50, 140
$62, 870
Nevada
$39, 580
$62, 630
$76, 460
New Hampshire
240
$32, 530
$37, 590
$45, 550
New Jersey
$31, 790
$50, 610
New Mexico
230
$37, 150
$45, 640
$56, 250
New York
2, 470
$33, 410
$43, 810
$56, 090
North Carolina
$29, 910
$38, 000
$47, 380
North Dakota
180
$29, 250
$37, 320
$47, 110
Ohio
1, 140
$32, 500
$40, 120
$48, 880
Oklahoma
480
$23, 110
$34, 600
$54, 360
Oregon
310
$41, 370
$51, 080
$58, 470
Pennsylvania
1, 620
$32, 880
$39, 540
$50, 960
Puerto Rico
120
$20, 750
$25, 790
$43, 670
Rhode Island
40
$46, 430
$56, 620
$61, 090
South Carolina
790
$40, 730
$63, 650
$69, 790
South Dakota
100
$24, 850
$26, 900
$28, 940
Tennessee
910
$38, 250
$45, 990
$57, 940
Texas
2, 820
$30, 840
$49, 280
Utah
420
$37, 140
$46, 050
$59, 760
Vermont
70
$37, 090
$43, 710
$50, 280
Virginia
610
$34, 810
$43, 230
$56, 480
Washington
1, 160
$38, 600
$53, 420
$72, 290
West Virginia
380
$28, 690
$36, 210
$45, 430
Wisconsin
670
$32, 810
$39, 960
$52, 800
Wyoming
140
$33, 270
$39, 210
$50, 940
Table data taken from BLS (
Lab Technician Jobs
Found across the various scientific disciplines, lab technician jobs require a solid foundation of scientific skills and a readiness to work in a methodical and disciplined manner in order to advance scientific knowledge. While jobs vary significantly, most lab technicians find these types of tasks within the scope of their duties:
Source: www.environmentalscience.org
RELATED VIDEO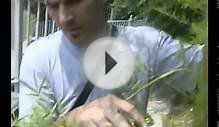 Environmental Laboratory - U.S. Army Corps of Engineers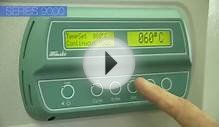 Environmental Laboratory Equipment from TERMAKS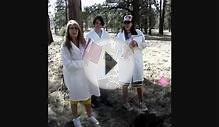 Environmental Science 101 Lab Episode 1
Share this Post