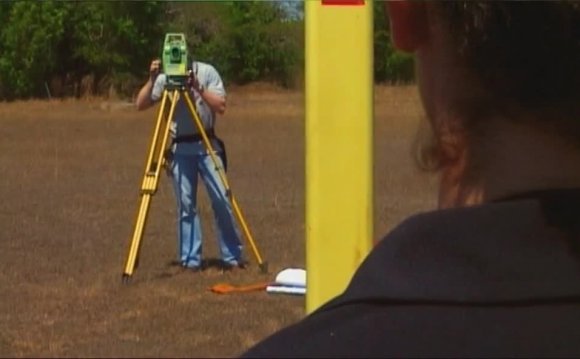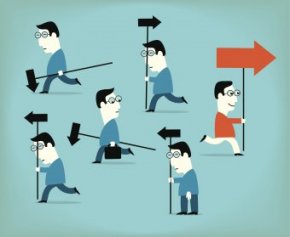 Which way now?
iStockphoto/Thinkstock
Many postdocs end up leaving the lab – so what other opportunities are out there?
Last week, Naturejobs was at the University of Helsinki post-doctoral association board career development workshop, talking about careers away from the bench. Only a small proportion of postdocs will continue into tenure positions, and whilst many are drawn to a career in industry, others decide to find roles which keep them connected to science yet away from research.
One theme that emerged during the conference was the idea that the traditional career path has changed – these days, your career trajectory will likely be dotted with dips and plateaus as you build skills or change directions. Changing jobs – even when related to your current field – can be daunting, but there are plenty of steps you can take to initiate that process whilst in your current role (more on that later). Here's a whistle-stop overview of some of the options available and how to start preparing your skills for a career outside of research, with useful links at the end.
What kinds of jobs are there for scientists outside of research?
There is a plethora of roles, and for more information on what some of these involve, take a look at our Transitions blog post series, where Nature interviewed scientists who have already made these kinds of career changes. We'll be picking the series up again later this year, so stay tuned for more, or get in touch with your own transitions stories. In the meantime, here's are some of the most popular options:
Finance
Science communication; including journalism (Case study), broadcast, museums, press and PR (Case study), blogging
Research charities – roles could include grants, communications, and events
Non-academic roles in universities – including diversity officers, careers services, and technology-transfer
NGOs
Publishing
Pharma/medical sales
Independent/freelance scientist
What skills do I need?
Although the exact skills you need for these careers will vary, some skills span most if not all of them. Ask yourself how comfortably these skills sit with you, and whether they are attributes you would need to work on to switch roles.
Communication – scientists have a bad rep when it comes to the ability to communicate to lay audiences. Whether or not that is deserved, in most of these roles outside of academia (and most likely in your current role too) you will need to be able to communicate scientific ideas in a clear, concise and accessible way.
You'll also need to be happy talking to people in a range of roles and positions, whether that's top scientists, policy makers or school kids.
For many of these jobs, you will be expected to be able to get up to speed fast on different areas of science, possibly areas you have no prior knowledge of.
Most of these jobs involve team work, as well as a flexible and adaptable attitude.
You'll need to work to much shorter deadlines than you're used to – we're talking hours/days rather than weeks/months.
For some of these roles, such as patent law, you will need to undertake further professional qualifications.
To work out whether this is the kind of change that would suit you, try making an honest list of the parts of your job that you really enjoy and the parts that you don't like. Which skills suit you best? Do you actually enjoy working in a team? How about working under pressure and tight deadlines? And how do you feel about public speaking? Our blog post on may also help.
Where do I start?
If it's looking like a job outside of research might be a good fit, there are some things you can do to start gaining these valuable skills whilst still in your current position. And even if you don't make the switch, they should be skills that make you better in your current career anyway.
To improve your communication skills, start a blog (see our social media tips for scientists), take up any opportunities to present your work, especially to lay people, and engage with others using social media. These are not 'extra-curricular activities' but rather, useful skills that will make you more employable – in research or elsewhere.
To facilitate a career change, networking is crucial. Start now – connect with people doing the kind of things you aspire to on LinkedIn (see our LinkedIn tips) and follow them on Twitter. Get in touch with people and ask for a quick chat over a coffee to really discover the ins and outs of the job, and make sure you actually listen to their advice. Attend conferences in the field you'd like to move to, if you can.
Re-write your CV in a non-academic format (see 'Which kind of CV is best for you'). Your publications won't be the most important skills in non-academic roles.
Look out for fellowships or training days run by charities, funding bodies or other organisations that will give you the skills and connections you currently lack. For instance, many parliaments offer fellowships for scientists wanting to gain experience in science policy, the British Science Association offers media fellowships for scientists, where you can get placements at organisations such as the BBC or the Guardian, and the Wellcome Trust offers studentships for a journalism MA – they pay your fees and a living stipend (open to international applicants). See the end of this post for a few useful links. There are also plenty of science communication competitions you can enter to dip your toe in the water, such as our very own columnist contest.
Crucially, however, if you are thinking of making the switch out of research, make sure that you are considering it for the right reasons. If it's because you want a new challenge, a change of lifestyle or a different kind of role, then go for it. If your desire to leave the bench has more to do with frustrations with your job despite research being what you really want to do, then seek ways to tackle those issues or look for another role within research science. Non-academic jobs are competitive too, and you have to really want them if you are going to feel fulfilled in your new role.
Let us know whether you are thinking about a career change away from the lab in the comments section below, or on twitter : @naturejobs
Source: blogs.nature.com
RELATED VIDEO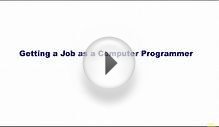 How to Get a Job as a Computer Programmer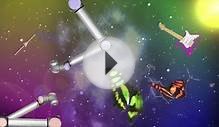 Hot Shots & Hot Jobs: Investigate Illness as a Clinical ...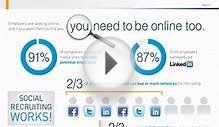 Utilizing LinkedIn as a Job Seeker
Share this Post