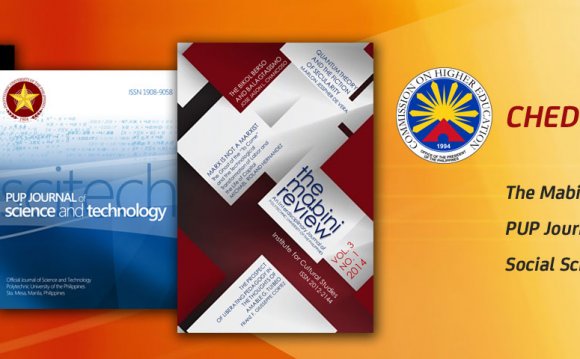 Minister of Science Wraps Up Visit to AAAS Annual Meeting in Washington, D.C.
February 12, 2016 – Canada's Minister of Science, the Honourable Kirsty Duncan, was in Washington, D.C., this week, where she met with important science officials of the United States and moderated a panel discussion on Arctic research and international collaboration. She also participated in the Governor General's round table, meeting with Canadian innovators and education leaders based in the D.C. area.
Canada's Greenhouse Gas Emissions Projections in 2020 and 2030
January 29, 2016 - Canada's greenhouse gas (GHG) emissions projections in 2020 and 2030 (figure below) will be part of Canada's Second Biennial Report on Climate Change that will be submitted to the United Nations Framework Convention on Climate Change (UNFCCC). Environment and Climate Change Canada is currently finalizing the report with the provinces and territories.
Learn about Zika virus, its causes, symptoms, risks, treatment and prevention. Also find information on surveillance and guidance for health professionals.
The Government of Canada announces a new vision system to support the inspection and maintenance of the International Space Station
January 7, 2016 - The vision system will use a combination of three sensors—a 3D laser, a high-definition camera and an infrared camera—to support the inspection and maintenance of the ageing infrastructure of the International Space Station (ISS). The vision system can also assist in docking of spacecraft visiting the Station.
Canada takes aim at an asteroid
December 17, 2015 - The Canadian Space Agency (CSA) has delivered a sophisticated laser-based mapping system, its contribution to a NASA mission that will be Canada's first international attempt to bring a sample of an asteroid to Earth.
Ten Days of Fun With Science and Engineering!
December 16, 2015 – It is with great enthusiasm that we inform you that starting in 2016, NSERC will steward the planning and coordination of the annual National Science and Technology Week, typically held in October each year. This is a great opportunity to engage and inspire young Canadians and the general public with S&T accomplishments coming from all corners of Canada's prolific scientific community including our research community, Promoscience partners, government science departments and industry partners.
Two Canadian Science Projects to be Launched to the International Space Station
November 30, 2015 - The launch of the Orbital Sciences Cygnus resupply craft to the International Space Station is planned for December 3, 2015, at approximately 5:55 PM (EST). Cygnus will be captured by Canadarm2 when it arrives at the Station on December 6. Cygnus's cargo includes two Canadian experiments: MARROW and Vascular Echo. Astronaut David Saint-Jacques, who will act as chief capcom, and the researchers in charge of the science projects are available for interviews.
New Way Forward for Canada's Science Agenda
November 26, 2015 – Approximately 500 researchers, academics, business leaders and policy-makers attending the 7th Canadian Science Policy Conference heard the Honourable Kirsty Duncan, Minister of Science, outline her mandate and vision. In her remarks, the Minister underscored that the government values scientists and will base decisions on sound scientific knowledge. She also confirmed the government's intention to create a new Office of the Chief Scientist, which will be a key part in ensuring that federal science is freely communicated to the public.
The New Science of Health Blog: Is there a monster under the bed?
November 16, 2015 - The far corner under the bed may be one of the safest places in most homes for house dust to hang out. But still, it was not safe from Health Canada researchers who wanted to know what's in dust anyway?
Statement from the Minister of Innovation, Science and Economic Development on Communicating Science
November 6, 2015—The Honourable Navdeep Bains, Minister of Innovation, Science and Economic Development, made the following statement today: "Our government values science and will treat scientists with respect. That is why government scientists and experts will be able to speak freely about their work to the media and the public. We are working to make government science fully available to the public and will ensure that scientific analyses are considered in decision making."
Source: www.science.gc.ca
RELATED VIDEO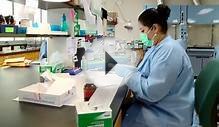 HFSC: Marshaling Forensic Technology and Science for Justice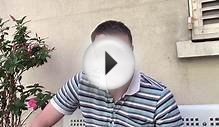 Michael Bon: The Self Journal of Science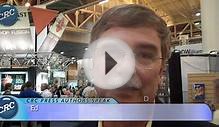 Journal of Aquatic Food Product Technology David P Green ...
Share this Post