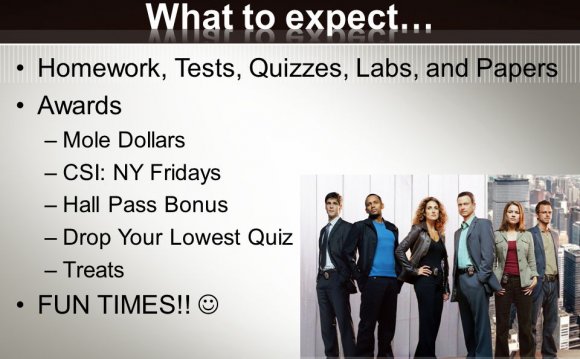 Microbiology is the study of microscopic life, or microorganisms, and other associated microscopic nonliving biological particles that interact with living things. The science covers bacteria, fungi, algae, viruses, prions, and many other topics. Although microbes are impossible to see with the naked eye, they have a massive impact in each and every other living thing on the planet.
What Does a Microbiologist Do?
A microbiologist is a scientist who studies microscopic organisms including bacteria, algae, and fungi. Often, they study organisms that cause disease and environmental damage or are of industrial or agricultural interest. They also study the characteristics of nonliving pathogens, such as viruses and prions. Microbiologists often use cutting-edge techniques and sophisticated machinery along with biotechnology, genetics, or other related fields to perform their duties and study microbes.
Microbiologists who are fortunate enough to work in the realm of environmental science are on the forefront in the fight against climate change and other environmental dangers that stem from pollution and waste or natural earthly processes. They also may work on the amazing new fields such as green energy or other sustainable sciences. Many microbiologists work on ecology, attempting to explain and monitor environmental health as well as phenomena or localized concerns.
A day-in-the-life for a microbiologist can be very different depending on what type of science they perform, but they all do certain things. Microbiologists spend a great deal of time preparing their samples every day, whether their samples are from people or ponds or petroleum companies. After their samples are meticulously checked, a microbiologist can then begin performing different activities on whichever organism or process that they are studying. These activities can involve growing and experimenting on the samples, analyzing their makeup or behavior, or optimizing them for some task. The most recognizable tool of a microbiologist is the microscope, which enables them to take a close look at the tiny things they study, but they also use many other technologies in their line of work. They use special equipment to grow their microbes, as well as specific ingredients to create the growing medium that allows their samples to grow and reproduce in the lab. Microbiologists in certain fields use a wide array of gadgets and machines for analyzing their samples, such as nuclear magnetic resonance, electrophoresis, centrifuges, spectrographs just to name a few.
Where Does a Microbiologist Work?
Many microbiologists work in hospitals or clinical laboratories, analyzing the samples that are collected on patients or the local population. Medical microbiologists are specially trained to identify the harmful pathogenic microbes that attack the body. They culture and examine many different types of samples, including many bodily fluids and tissues, and report their very important results, in order to assist the nurses and doctors and myriad other personnel who assist in patient care.
Some microbiologist perform field work, collecting samples outside of the laboratory - working to study local microbes, improve public health and track diseases as they move around a local region, or even around the world. Others work in an industrial setting, placing them in a bit more hazardous conditions than a hospital or laboratory. They may encounter heavy equipment or extreme conditions that can be dangerous. Fortunately, there are many safety regulations and protective gear and machinery that helps keep workers in these roles safe.
Many very educated microbiologists become academic faculty, acting as professors and researchers at learning institutions around the world. These people spend all their time experimenting and analyzing, publishing their results and educating the next generation on the facts, processes, and techniques that they sometimes themselves have discovered. Still other microbiologists work simultaneously in multiple venues within the science or in many of the smaller microbiology areas.
What Is the Average Microbiologist Salary?
This degree can help you land a job in a career with a reported median pay of $61, 000 per year or nearly $32.00 per hour. However, individuals with more education or greater experience will earn higher wages commensurate with their abilities.
State
Total Employment
Bottom 25%
Median Salary
Top 75%
Alabama
140
Alaska
30
$53, 480
$64, 180
$72, 520
Arizona
130
$46, 720
$56, 790
$70, 950
Arkansas
170
$55, 390
$68, 820
$88, 980
California
4, 360
$64, 420
$87, 240
$111, 090
Colorado
400
$50, 180
$63, 130
$85, 740
Connecticut
100
$55, 060
$69, 620
$100, 850
Delaware
$43, 280
$48, 310
$63, 860
District of Columbia
70
$84, 260
$103, 860
$129, 760
Florida
350
$41, 750
$54, 090
$87, 740
Georgia
710
$68, 730
$83, 870
$102, 600
Hawaii
50
$49, 570
$57, 510
$71, 690
Idaho
$45, 810
$59, 860
$89, 890
Illinois
490
$59, 350
$81, 530
$110, 600
Indiana
$33, 470
$36, 790
$42, 300
Iowa
190
$57, 050
$74, 630
$95, 460
Kansas
$43, 100
$50, 200
$61, 080
Kentucky
120
$43, 230
$51, 720
$61, 510
Louisiana
$65, 080
$118, 800
Maine
$47, 540
$54, 790
$69, 470
Maryland
1, 290
$81, 840
$101, 480
$129, 510
Massachusetts
1, 780
$53, 910
$66, 260
$85, 770
Michigan
$49, 910
$62, 280
$73, 460
Minnesota
330
$66, 920
$87, 780
Mississippi
$51, 540
$70, 790
$90, 010
Missouri
$58, 730
$83, 440
$100, 670
Montana
$42, 510
$71, 100
$90, 730
Nebraska
160
$43, 640
$56, 420
$79, 420
New Jersey
390
$52, 860
$68, 530
$87, 100
New Mexico
60
$39, 040
$47, 850
$62, 150
New York
1, 700
$46, 460
$57, 860
$88, 520
North Carolina
450
$44, 170
$54, 900
$75, 680
North Dakota
$42, 470
$47, 930
$65, 520
Ohio
410
$54, 110
$71, 970
$95, 990
Oklahoma
$43, 270
$50, 590
$69, 130
Oregon
$45, 620
$56, 050
$67, 860
Pennsylvania
830
$54, 390
$66, 310
$92, 780
Puerto Rico
230
$32, 650
$42, 720
$55, 400
South Carolina
90
$32, 300
$47, 450
$77, 710
South Dakota
110
$39, 840
$47, 310
$64, 330
Tennessee
$43, 260
$50, 690
$64, 910
Texas
660
$37, 590
$46, 370
$59, 020
Utah
150
$33, 980
$49, 740
$74, 860
Virginia
520
$50, 670
$60, 380
$91, 850
Washington
630
$49, 840
$64, 960
$80, 580
West Virginia
$30, 400
$40, 810
$62, 470
Wisconsin
420
$47, 130
$57, 560
$71, 760
Table data taken from BLS (
Microbiology Jobs
Microbiologists are concerned with the structure, function, uses, and modes of existence of microscopic organisms like bacteria, phages, and viruses. While jobs do vary, most microbiologists should be familiar with the following tasks as part of their job:
Source: www.environmentalscience.org
RELATED VIDEO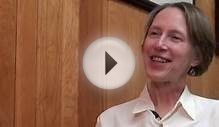 Why Science? Environmental Education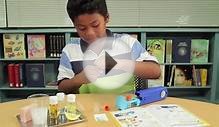 How to Use Environmental Research Kit - Scientists of Tomorrow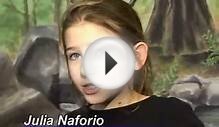 Environmental Education Exhibition Lets Children Explore Tre
Share this Post