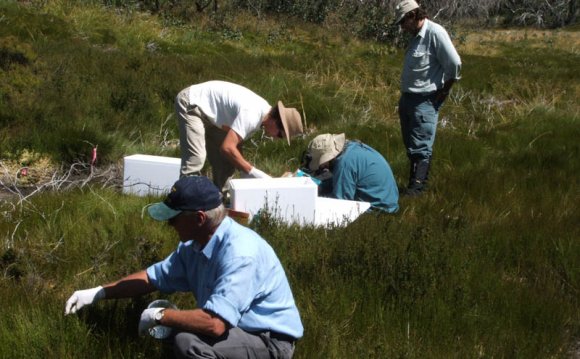 Environmental scientists support the environmental projects in their workplace with scientific analysis. They conduct scientific studies, prepare reports, and develop management plans to help make sure the environment is preserved. For example, an environmental scientist might visit an industrial plant and test the area's air quality. If the tests show that the company has been polluting the air, then the environmental scientist would work with the company's management to make the plant more environmentally friendly. The scientist may also organize training programs for the staff so they know how to test the air quality and fix any problems. Environmental scientists work for a large number of organizations, including community environmental offices, band and hamlet councils, consulting companies, and federal and provincial governments.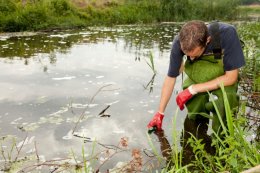 At a glance
Imagine a developer would like to open a new resort near your home—complete with a golf course and day spa. With word of the new resort spreading, some people are concerned about how this will affect the natural environment in your area. The community has hired your team of scientists to conduct an important environmental impact assessment. It's your job to determine if the proposed resort will negatively affect any plants, animals, water, or air. You have spent weeks collecting soil and water samples and observing the area's animals. In a report to the community, you'll recommend whether or not the resort should be built, where it should be built, and what size it should be. With your report, the community will be able to make an informed decision for the good of the environment, and you feel good knowing that you're a part of the sustainable future of this area. As an environmental scientist, you provide scientific knowledge and advice to decision-makers so that the environment is protected when development occurs. You spend a lot of time conducting research and studies out in the field—usually in teams. You work a lot on your own in the lab conducting scientific studies, and at the office reviewing proposals and writing reports. The work you do is very valuable to society and earns the respect of the communities in which you work.
Job duties
Duties vary significantly from job to job, but the following list includes typical job duties one might encounter as an environmental scientist:
Carry out environmental investigations
Evaluate environmental impact assessments submitted by industry and government
Establish and maintain environmental management systems
Conduct studies and tests, and collect environmental data
Conduct environmental site assessments
Assist in studying and monitoring air, land, and water quality tests
Identify and analyze hazardous materials in the environment
Write and submit proposals for environmental projects
Write technical reports and environment assessments
Manage activities of junior staff
Work environment
Environmental scientists work in a variety of locations, including, but not limited to: In the office:
Review proposals
Write reports
Create presentations and training programs for staff
Develop environmental management plans
In the field:
Collect soil, water, and air samples
Conduct field research
In the lab:
Assess the soil, water, and air samples
Where to work
Consulting companies
Federal, provincial, or municipal governments
Private companies
Community environmental offices
See current job opportunities for Environmental Scientists on the ECO Job Board.
Education & requirements
In most cases, the minimum educational requirement to work as an environmental scientist is a university undergraduate degree. A graduate degree, such as a Master's or PhD may be required for senior-level positions. The following post-secondary programs are most relevant for a career in this field:
Environmental science
Environmental planning
Environmental engineering
Forestry
Wildlife
Hydrology
An advanced degree will make you more competitive in the job market and improve your salary prospects. Professional designations may be required, such as professional engineer, biologist, or chemist, depending on the specialization you choose. If you are a high school student considering a career as an environmental scientist, you should have a strong interest in:
Biology
Chemistry
Physics
Geography
Mathematics
Skills
Environmental employers look for professionals who can combine technical knowledge with business skills. The ECO Academy can help you build the essential skills needed for a successful environmental career.
Source: www.eco.ca
RELATED VIDEO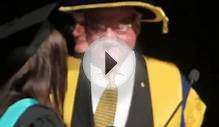 Tahlia receiving her Bachelor Degree in Environmental ...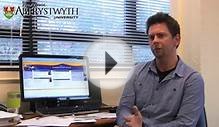 Q&A - Environmental Earth Science Degree [BSc] (F640)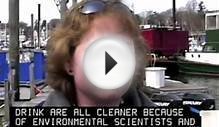 Become an Environmental Scientist
Share this Post