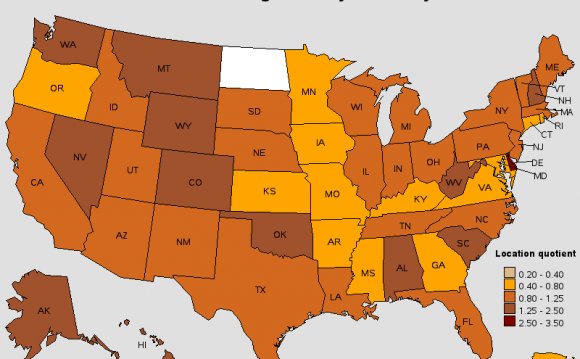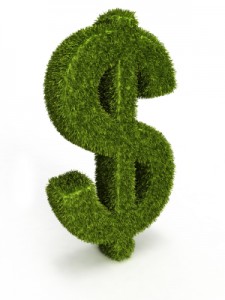 Workers in an environmental-related field are in high demand, due to the rising commitment to protecting the natural world. Most salary figures are presented as a median value instead of average to more closely reflect the typical salary you could expect within this field. Let's take a look at just how much you can expect to earn as an environmental scientist, along with how you can make more money in this field.
Job Outlook
First and foremost, let's define what we mean by a growing field. According to the Bureau of Labor Statistics (BLS), "employment of environmental scientists and specialists is projected to grow 15 percent from 2012 to 2022." This is not only a faster rate of growth than the national average (11%), but faster than other life, physical, and social science occupations (10%) as well. Much of this growth is projected in the private sector, but nearly every business and organization will be continuing to look for ways to decrease their impact on the environment.
Average Salary Rates
According to the BLS, the median salary of environmental scientists is $63, 570 annually, as of May 2012. The amount you make depends largely on the type of job you take after graduating with this type of degree. Some of your options include the following:
Geoscientists: $90, 890
Atmospheric Scientists: $89, 260
Biochemists: $81, 480
Hydrologists: $75, 530
Conservation Scientists and Foresters: $59, 060
Zoologists and Wildlife Biologists: $57, 710
Your salary will also vary according to your level of experience and education. The more experience you have, the higher your salary can be. Same goes for education. With a master's degree, you'll likely earn more given the skills and knowledge you possess. Also, if you specialize in an area of environmental science such as biochemistry or biotechnology, you narrow the competition and increase your chances of getting work.
Salary by Location
Location is one of the most influencing factors when determining how much you'll earn as an environmental scientist. Looking for specific cities where salary rates are high? Try Ann Arbor, Washington DC, San Francisco, Columbia, MO, Oakland, and San Jose. In addition, more rural locations where you can make a high salary as an environmental scientist include Southwest Minnesota, Western Central Nevada, East Central Pennsylvania, and Northeastern Virginia.
Salary by Employer
The type of employer hiring you also makes a difference in the salary you'll ultimately be offered. Lots of different companies and organizations hire environmental scientists, especially since changing laws are holding business more accountable for the environmental impact they have. Some of the highest-paying employers include the following:
Outpatient Care Centers: 3, 610
Petroleum and Coal Products Manufacturing: 3, 020
Oil and Gas Extraction: , 840
Federal Executive Branch: , 610
Resin, Synthetic Rubber, and Artificial Synthetic Fibers and Filaments Manufacturing : , 030
In addition, a large number of jobs can be found with architecture and engineering companies, manufacturing consulting services, state and local government departments, and research facilities.
How to Increase Your Salary Potential
Knowing the salary numbers and data is all good and well, and environmental science is clearly a field with a lot of growth. Suffice it to say, the trendiness of the programs means there will be lots of competition in the future. Consider these tips to boosting your earning potential:
Get an internship in college. This is the best way to get experience while still finishing your education. They may often be unpaid, but internships are a great way towards being offered a full-time job.
Network with professionals in the field to get ahead in the game. This is another advantage of getting an internship. Either through employers or educators, start making connections as soon as possible.
Earn an advanced degree. More education will always be beneficial. Perhaps you feel like getting work experience before getting a second degree, but maybe you feel like postponing your career just a little bit longer and keep the education motor running. Either way, an advanced degree will make your earning potential balloon.
Some graduates choose to start their own business, and given how renewable energy sources are on the rise, there's definitely a market for entrepreneurs with a green thumb. If you're interested in starting your own business, perhaps gain a few years of experience, develop a business plan, and go for it!
Source: www.environmentalsciencedegree.com
RELATED VIDEO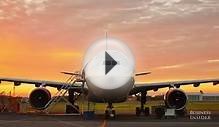 The college majors with the highest starting salaries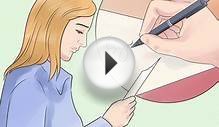 How to Negotiate a Higher Starting Salary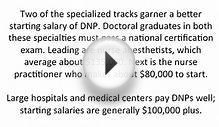 Starting Salary for DNP
Share this Post