The majority of environmental studies degree programs are designed with an interdisciplinary structure. Concentration areas may include topics such as sustainability, social advocacy, environmental communication, environmental policy reform, resource management, urban development or environmental education. Common environmental studies coursework includes multiple classes in the natural sciences, such as chemistry, biology and ecology. Students are also required to take courses within the social sciences, such as environmental management, environmental economics, world politics and global environmental issues.
Career
Environmental Ecologist
Environmental Policy Specialist
Conservation Scientist
Education Requirements
Bachelor's degree
Bachelor's degree; master's degree may be required by some employers
Projected Job Growth* (2012-2022)
15% for environmental scientists and specialists
11% for social scientists and related workers
1%
Average Salary* (2014)
$72, 050 for environmental scientists and specialists
$80, 040 for social scientists and related workers
$64, 420
Source: *U.S. Bureau of Labor Statistics
Career Options
Environmental studies encompasses several academic disciplines in order to address environmental issues from multiple perspectives. A degree in environmental studies prepares workers for many career fields, including ecological studies, policy reform and conservationism. Some positions will be more available to those who hold graduate degrees within specific subfields. Keep reading to learn about three careers in this field.
Environmental Ecologist
Environmental ecologists study the way in which living creatures affect and are affected by their environments. They examine various factors that affect an organism's quality of life, such as population growth, availability of resources, pollution and urban development. They may run tests and write reports with recommendations on how to improve certain ecological habitats.
According to predictions from the U.S. Bureau of Labor Statistics (BLS), workers in the field of environmental sciences are expected to see 15% job growth during the decade between 2012 and 2022. Reasons for this fast rate of job growth include changes in environmental laws affecting areas such as energy generation and use, construction of infrastructure, natural resources allocations and public health. The 2014 median annual salary for environmental scientists and specialists was $72, 050, per BLS.
Environmental Policy Specialist
Often working for political advocacy organizations, environmental policy specialists work on redesigning laws and policies concerning environmental issues. Some policy specialists focus on individual environmental concerns, such as air pollution, ocean preservation, alternative energy or industrial waste. They also conduct research into various environmental causes and, if necessary, advocate for changing public policies.
The BLS classifies environmental policy specialists as social scientists and related workers. According to the BLS, the 2014 median annual salary for this group was $80, 040. Social scientists and related workers are expected to see 11% job growth between 2012 and 2022, per BLS.
Source: study.com
RELATED VIDEO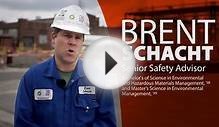 What can you do with an Environmental Safety degree?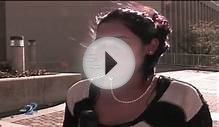 Study Shows Well Paid Jobs Without 4-Year Degree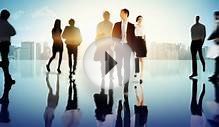 Careers Paths for People with International Relations Degree
Share this Post