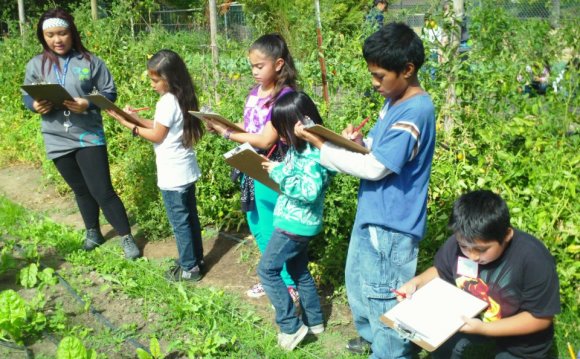 Lesson Plans, Activities, Professional Development, and More
YES! Magazine
YES! Magazine is offering classroom teachers and school librarians a free one-year introductory subscription to the magazine. The independent, ad-free magazine covers sustainability, peace and social justice, happiness, climate change, and more.
Wildlife Gardens
Learn how to build your own wildlife gardens: pond, rotting log, and three more.
Welcome to the USGS - U.S. Geological Survey
A huge repository for earth and life science resources, USGS features educational materials and many multimedia resources.
Vampire Energy - Video
This brief (2:17min) and engaging video explains the dollar and environmental costs of wasting energy and suggests how everyone can help reduce wasted energy
"Unplug Me" Reminder Cards
Students create original reminder cards to unplug appliances for their schools and homes.
The Roof is Growing!
A classroom program developed by the American Society of Landscape Architecture to engage and educate middle school students about green roofs and their environmental benefits.
The Rainforest Alliance
Curricula and resources to help students understand how rainforests contribute to our collective well-being.
The Greens: Energy Vampires
In the web episode, students learn how to identify energy vampires, electronic devices that continue to drain energy even when you're not using them.
The Dynamic Earth
This website offers interactive information about the dynamic forces that formed and continue to form the Earth and the solar system.
Terracycle
Released three times a year, the TerraCycle Curriculum Lesson Sets each focus on a particular topic and its relationship to the materials cycle.
KidWind
Find 18 interdisciplinary lessons on wind energy; science fair experiments and projects; information on colleges, training programs and careers in wind energy; and, professional development workshops for teachers.
Teaching Students About Carbon Emissions
Helping students understand "carbon footprints" and how to reduce environmental impact.
Recycling Fact Sheet/Posters
Show your students the benefits of thinking green. Print these materials and hang them in your school. Materials also for sale on this site.
Peace Corps Coverdell Word Wise Schools
This site offers lesson plans on arts and music, cross-cultural understanding, mathematics and more, stories, multimedia (ed videos, slide shows, posters, podcasts) and information on service learning.
National Oceanic & Atmospheric Administration Photo Library
The NOAA Photo Library was built to capture the studies of the world's oceans and atmosphere —throughout centuries of scientific thought and observations—from the surface of the sun to the bottom of the sea.
National Geographic Kids
Read kids' stories and interviews with scientists, watch videos, look at facts and photos of animals, try activities and games. Find out what everyone's reading about on the site.
Light It Right!
In this game, students earn points by turning lights on and off when someone enters or exits a room.
Kratt's Creatures
Choose a creature adventure or visit the clubhouse and learn about creatures from around the world. Make a creature movie and submit it to the Kratt's Brothers website or just watch those in the library. PBS requires registration.
Green Foundation Curriculum
Environmental education lessons that provide step-by-step instructions and assessment strategies.
Freecycle
People from all over the world post books, CDs, electronics, and toys they're giving away. All you have to do is arrange to pick up the items.
Facing the Future
Standards-based resources related to global issues and sustainable solutions. Designed by teachers for teachers.
EekoWorld
EekoWorld, a Web site from PBS Kids, informs K-4 students about the role they play in taking care of Earth. Colorful, engaging interactives are perfect for young students; teachers will appreciate the how-to guide and lesson plans.
Energy vampires: Is it worth it to unplug your electronics?
Read this blog: Unplugging isn't the only way to save energy. Follow these simple tips and save energy and money.
Energy Vampires 101
Read this blog: Highlights on this energy saving site include a table summarizing average, minimum, and maximum power levels observed on common devices while in standby mode.
Endangered Species Program
Search for information about and photographs of endangered species by state or species. Listen to an audio interview with experts.
Eco-Tips from GEF - Poster
Download and print this poster, in color or in blackline for students to color. From Green Education Foundation.
Cool the Earth
Resources designed to engage kids and their families in climate change by motivating them to take simple actions to conserve energy.
Clorox: Clean Up the Classroom
This website offers lesson plans, games, and a classroom poster.
Climate Classroom Kids
Access climate change lesson plans, fun volunteer activities, guidelines, and tips for discussing climate change with children.
Source: www.nea.org
RELATED VIDEO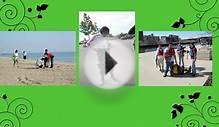 Carmen High School Environmental Club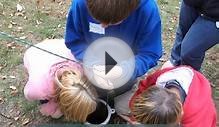 EHC environmental literacy field trips: high school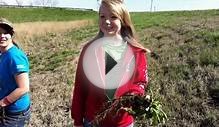 Earth Day 2013 Litchfield, IL High School Environmental Class
Share this Post