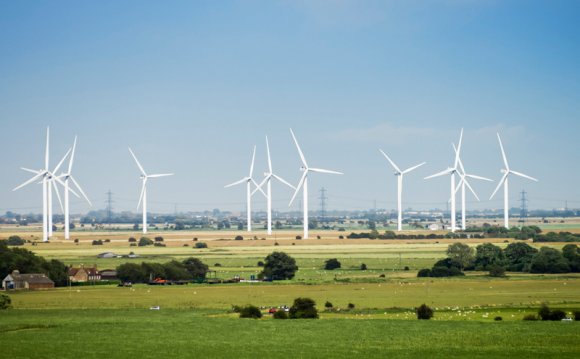 Environmental science (sometimes called environmental studies) degrees are interdisciplinary, integrating biology, physical/Earth science and information sciences to examine environmental systems (air, water, waste, ecosystems, etc.) and how they interact. Not only is knowledge in these areas important to understanding the Earth, it's also a key component of sustainability and examining the interaction between humans and the environment.
Environmental studies programs tend to have a stronger focus on social sciences (such as policy and economics), while environmental sciences programs tend to emphasize natural sciences (biology, chemistry, physics, Earth science, geology, hydrology, etc.). Related degree programs include those in natural resources, environmental management, environmental technology, energy and sustainability.
Popular Environmental Science Degree Programs
Associate of Arts in environmental science (or related fields like environmental science technology or watershed science).
Bachelor of Science in environmental science.
Bachelor of Arts in environmental studies.
Master of Science or Master of Arts in environmental science or environmental studies.
Doctor of Philosophy in environmental sciences.
A number of colleges and universities also offer undergraduate minors in environmental sciences or studies minors. Prerequisites for associate and undergraduate degrees typically include a high school diploma or GED, and completion of courses in basic sciences and mathematics. Prerequisites for graduate degrees typically include an undergraduate degree; sometimes this degree must be in a discipline related to the discipline of the anticipated graduate degree. (For example, an undergraduate degree in biology with a concentration in ecology might be required for a master's degree program in ecology and environmental sciences.)
Undergraduate
Students completing an associate or bachelor's degree program of study can expect to take courses in:
Introductory environmental sciences/sustainability.
Biology, including biotic (living) and abiotic (nonliving) factors.
Chemistry (inorganic, sometimes organic).
Mathematics (calculus and statistics).
Physical sciences (such as Earth sciences, geology and physics).
Environmental social sciences (environmental policy or law, environmental economics, environmental ethics, environmental sociology).
Students may also take courses in areas like nature writing/environmental communications, corporate social responsibility, oceanography, energy or food policy, agriculture and more. Many undergraduate programs require a final capstone experience, field research project, honors thesis or other culminating experience that allows students to apply what they've learned in the classroom and lab to real-world environmental issues. Two good examples of undergraduate environmental coursework are those required by Consumnes River College (Associate of Science in environmental studies and sustainability) and Cornell University (Bachelor of Science in environmental science and sustainability).
Graduate
Graduate programs in environmental science require students to take coursework in their chosen area of specialization, usually either a particular environmental science (e.g., ecology) or social science (e.g. environmental policy), guided by the student's graduate adviser. Coursework often covers theory and conceptual principles, research and study design, scientific methodologies and data analysis, applications of scientific knowledge and other technical skills. Master's degree students also typically complete a master's thesis or other individual research project in their chosen area of expertise.
"Students should select courses that provide training in science as a way of systematically asking questions about the social and natural world. Students should come away with an understanding of the basic philosophy of science and broad appreciation for the various components of scientific methodology, including systematic observation, hypothesis formulation and hypothesis testing. Students should also come to understand the challenges presented when studying systems in the context of anthropogenic environments and human populations, the link between study design and analysis of data, and the relationship between science and society. The course of study should also give students grounding in scientific and professional ethics."
Doctoral
Doctoral programs typically require a student to develop a unique, individualized course of study with a faculty adviser and a committee of faculty or outside experts who hold doctorates in the student's desired area of environmental science research. Programs build upon a student's prior undergraduate or graduate degree coursework (a prerequisite for most doctoral programs) with more specialized coursework leading to research. Most doctoral programs require the student to pass comprehensive exams and to conduct a doctoral dissertation of original research in their chosen area of study. Doctoral programs in environmental sciences, similar to other doctoral programs, typically focus on a particular environmental science research question that can be answered through scientific and social science inquiry and research.
Source: www.sustainabilitydegrees.com
RELATED VIDEO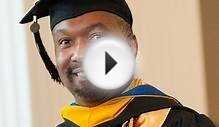 Online Degrees & Certificates in Environmental Science ...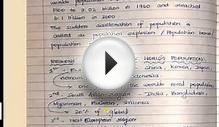 Environmental Science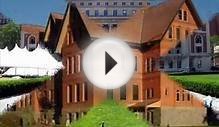 Best 10 Colleges Offering Environmental Science Degrees
Share this Post