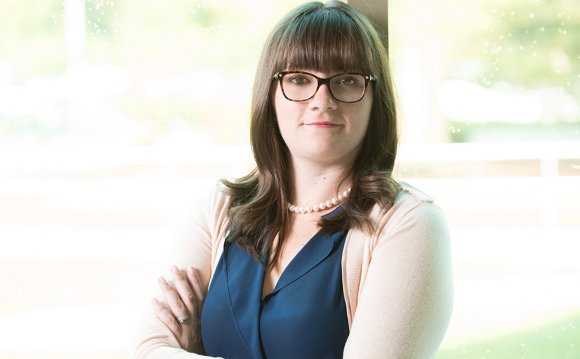 Undergraduate degrees: B.A. or B.S.
Undergraduate minor: Environmental Studies
Getting Involved and Making a Difference
Are you deeply concerned about environmental issues? Do you want to build skills for studying and protecting our changing natural resources? If you're looking for the challenges of a science-based, firmly committed curriculum, the University of Oregon's environmental science program could be the perfect major for you.
Environmental issues represent some of the most important challenges facing the planet in the twenty-first century. Eugene, Oregon—a center of environmental activism—is just the place to confront those issues head-on, and to learn in the process. You will be inspired by the cultural heritage of the Pacific Northwest, the natural beauty of the rocky coastline, the nearby old-growth forests, and the Cascade peaks of Western Oregon. The UO's programs also benefit from the progressive atmosphere and the environmental sensitivity of the Eugene community.
The environmental science major is heavily focused on the physical sciences. You will become grounded in at least three natural-science disciplines—choosing from among biology, geology, chemistry, data analysis, and physical geography—as well as mathematics. You will have considerable latitude in designing your course of study, combining theory and practice with hands-on involvement and a detailed concentration on your own specific interests.
You may also apply to participate in our Environmental Leadership Program, a pioneering venture in participatory service learning. The program involves students in collaborative environmental research and service projects with government agencies, nonprofit organizations, and local businesses. Choose your own focus from four areas: stream, forest, marine, or wetlands teams.
Sample courses
Ecological Footprint of Energy Generation is a detailed study of the ecological consequences of all forms of energy generation, including fossil fuels and alternative energy sources.
Climatology looks at energy and moisture in the atmosphere, atmospheric circulation, controls of regional and microclimates, applied climatology, climatic variations, and past and future climates.
Environmental Ethics covers key concepts and contemporary positions of environmental ethics. Topics surveyed include anthropocentrism, individualism, ecocentrism, deep ecology, and ecofeminism. Exploration includes case studies and theory.
Environmental Issues is an in-depth examination of a particular environmental topic such as global warming, ecosystem restoration, energy alternatives, geothermal development, public lands management, or environmental literature.
Political Ecology examines how social relations and economic, social, and cultural contests over control of natural resources shape human interactions with the environment. Includes theory and case studies.
Wetland Ecology and Management covers management, law, and policies related to wetlands in an ecological framework; includes wetland type definitions, classification, distribution, formation and development, and restoration.
Interdisciplinary Opportunities
You will study with more than 80 environmentally concerned faculty members from 30 UO academic departments. Choose courses according to your interests from offerings in biology, geology, chemistry, data analysis, physical geography, and other departments.
Hands-on Learning
In the UO's Environmental Leadership Program (ELP), you will team with government agencies, nonprofit organizations, and local businesses to work on real-world environmental monitoring, mapping, and education and outreach projects. These projects offer capstone learning experiences that put into practice the principles, knowledge, and skills you are pursuing in your academic work.
Through your projects in ELP, you will develop professional-level research, writing, and presentation skills. At the same time, your projects will provide low-cost services to agencies and organizations in Lane County while creating a network of professional relationships in the region.
Recent projects completed by ELP teams include:
Wetlands Team: The wetlands educational team (WET) worked with the Willamette Resources and Educational Network to strengthen an existing educational program. WET helped create adaptive curriculum for elementary school students, assisted with outreach programs, and conducted field activities for students visiting the West Eugene Wetlands
Forest Team: Students created an interpretive trail brochure for the Lookout Creek old growth trail, and developed seven lesson plans that enable educators to teach students about important old growth characteristics both in the classroom and on the trail. The team also guided hikes and provided in-class facilitation of lesson plans
Marine Team: While studying at the Oregon Institute of Marine Biology in Charleston, Oregon, this team served as environmental educators and interpreters in the rocky intertidal ecosystem within Sunset Bay and Cape Arago state parks
X-Stream Team: Developed interdisciplinary lesson plans to increase awareness of river issues and inspire action to help protect these valuable ecosystems. These lessons include a variety of activities designed to accommodate different learning styles and are correlated to Oregon State Educational Benchmarks
Student Work
Emily Chi has always been interested in science. "I've always wanted to make a difference in the world, especially with the current issues of global climate change, " she says. "Environmental Science was broad enough for me to individualize my studies here, and I have been able to take classes that truly interest me." Chi especially enjoyed her riparian restoration field study course, which confirmed her interest in working outdoors rather than in indoor labs. She also volunteers with Nearby Nature, a Eugene nonprofit agency that fosters appreciation of local natural habitat. "I lead groups of elementary school students through Alton Baker Park, " she says, "playing games and teaching them about the flora, fauna, scientific processes, and Native American history of the region."
A passion for biology and ecology drew Dayna Lamb to the environmental science major. "I chose Environmental Science because it will allow me to keep my options open in the science field while narrowing my studies down to those I really enjoy, " she says. Lamb is proud of her involvement with the department's Environmental Leadership Program (ELP), which takes her to the Oregon Institute of Marine Biology (OIMB) at Charleston, on the Oregon coast. Besides taking an invertebrate zoology class at OIMB, Lamb will work with Oregon State Parks employees, enhancing environmental literacy through environmental interpretation and education.
"It doesn't get much better than this, " says
Willis Logsdon
remembering the last few terms spent at the UO. He was fond of the Northwest, after spending summers camping with his family, and was excited to learn about the UO's strong environmental science program. From delving into an array of scientific fields and studying abroad in Australia, to interning with Environmental Law Alliance Worldwide and working with the forest service, Logsdon acquired all the skills he needed to succeed in his field. He can't wait to put his knowledge to good use outside of the university.
Source: admissions.uoregon.edu
RELATED VIDEO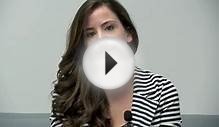 Experience Environmental Science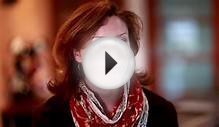 Environmental Science - University of South Australia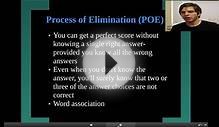 AP Environmental Science Review: Test Taking Strategies ...
Share this Post