What Are Scientists?
Scientists are people study things and try to figure out patterns or rules to explain how they work.
Scientists might study things like the ocean and its creatures, volcanoes, or machines. They try to
identify scientific laws or processes that can be observed over and over and then explain why the
process or law happens. Scientists use these laws to make predictions as what will happen. One
example of this is the law of gravity. This law explains how people and things stay on the surface of
earth instead of floating away into outer space. Scientists need to keep the observations and research they do organized. The method they use to
do this is called the scientific method. The scientific method is a process of steps that helps
scientists find answers to problems or questions. The first step in the scientific method is called
the hypotheses. The hypotheses is the scientists best guess at what will occur or happen in the
experiment or thing being observed. In order to test the hypotheses a scientist will repeat the
experiment several times to see if the results are the same or different. If the experiment is
successful the hypotheses will be predictable and repeat over and over. The scientist will attempt
to explain why this happens by gathering data, observing, and looking for evidence to support the
hypotheses. If they find evidence to support the hypotheses, it may lead to the discovery of a new
theory or law of science.
Scientists use the following methods to help research and test hypotheses using the
scientific
method. 1)
Observing
the event or thing. Scientists use special tools to help them look closely at
things. In addition to their own eyes, nose, and ears, scientists might use microscopes,
telescopes, machines, or other tools to help them observe things. 2) Scientists need to classify
the things they observe. They classify them in groups of things that are alike or different. 3)
Scientists measure things to help with classifying. You can put your hand above boiling water and
feel the hot steam. However, to find out what temperature water boils at you will need a
thermometer measure the heat level. Scientists have special tools to measure heat, mass,
distance, time, and volume. 4) Scientists infer and predict things based on their observations.
Here is an example of inference. Say you were observing an octopus in the ocean. And every time
a large shark came near, the Octopus shot a large cloud of jet black ink out and the shark swam
away. You might infer the octopus releases ink as a defense when it feel threatened. If you
observed this happening over and over you may be able to make a prediction as to what will
happen if another shark approaches the octopus. 5) Scientists need to communicate their
findings and observations and share their discoveries. In order to do this they may chart data, draw
pictures, use video recorders or cameras, make graphs, maps, use computers or publish books
and articles. They want to clearly document what's happening and share it with others.
What Are The Different Branches of Science?
Earth and Space Sciences (also known as geoscience - is an all-embracing term for the sciences
related to the planet Earth)
Astronomy
Astrophysics
Geography
Geology
Geophysics
Mineralogy
Oceanography
Paleontology
SeismologyChemistry (the study of matter and energy and the interactions between them. Get facts for the
elements in the periodic table)
Fuels
Inorganic Chemistry
Materials
Metallurgy
Organic Chemistry
Physical ChemistryBiochemistry (is the study of the chemical processes in living organisms. It deals with the
structure and function of cellular components such as proteins, carbohydrates, lipids, nucleic
acids and other biomolecules.)
Endocrinology
Cytology
Genetics
Hematology
Molecular Biology
Nutrition
PhotosynthesisPhysics (is a natural science; it is the study of matter and its motion through spacetime and all that
derives from these, such as energy and force. More broadly, it is the general analysis of nature,
conducted in order to understand how the world and universe behave.)
Acoustics
Atomic Physics
Dynamics
Electricity and Magnetism
Light
Mechanics
Nuclear Physics
Particle Physics
Plasma Physics
Statics
ThermodynamicsBehavioral and Social Sciences (study of systematic processes of behavior)
Animal Behavior
Anthropology
Archeology
Economics
Education
Ethnology
Linguistics
Psychology
Sociology
Botany
(plant science, phytology, or plant biology is a branch of biology and is the scientific study of
plant life and development.)
Agriculture
Agronomy
Algology
Anatomy
Horticulture
Forestry
Mycology
Pathology
Physiology
TaxonomyComputer Science (is the study of the theoretical foundations of information and computation, and
of practical techniques for their implementation and application in computer systems)
Computer Computations
Computer Data Bases
Computer Graphics
Computer Hardware
Simulations
Systems Analysis
Software Development
NetworkingEngineering (is the discipline, art and profession of acquiring and applying technical, scientific and
mathematical knowledge to design and implement materials, structures, machines, devices,
systems, and processes that safely realize a desired objective or inventions.)
Aeronautical
Bioengineering
Chemical
Civil
Electrical
Electronic
Mechanical
PetroleumEnvironmental Sciences (is an interdisciplinary field that involves both the physical sciences
(physics, chemistry, biology, geology, geography, resource technology and engineering) and the
social sciences (resource management and conservation, demography, economics, politics and
ethics). It encompasses the surrounding conditions that affect man and other organisms. Natural
and human resources are interdependent and the use or misuse of one affects the other.)
Biodiversity
Endangered Species
Global Warming
Impact Studies
Mathematical Modeling
Pollution
Soil Contamination
Waste DisposalGerontology (is the study of the social, psychological and biological aspects of aging. It is
distinguished from geriatrics, which is the branch of medicine that studies the disease of the
elderly.)
Aging Studies
Diseases Related to AgingMathematics The study of the measurement, relationships, and properties of quantities and sets,
using numbers and symbols. Arithmetic, algebra, geometry, and calculus are branches of
mathematics.
Algebra
Applied Mathematics
Calculus
Complex Variables
Game Theory
Geometry
Non-Euclidean Geometry
Operations Research
Probability
Pure Mathematics
StatisticsMedicine and Health
Audiology
Dentistry
Dermatology
Forensic Medicine
Medicine
Nutrition
Ophthalmology
Pathology
Pharmacology
Speech TherapyMicrobiology (is the study of microorganisms, which are unicellular or cell-cluster microscopic
organisms. This includes eukaryotes such as fungi and protists, and prokaryotes. Viruses, though
not strictly classed as living organisms, are also studied. In short; microbiology refers to the study
of life and organisms that are too small to be seen with the naked eye.)
Bacteriology
Protozoology
VirologyZoology (occasionally also spelled zoölogy, is the branch of biology that focuses on the structure,
function, behavior, and evolution of animals.)
Anatomy
Cytology
Entomology
Histology
Invertebrate Zoology
Ornithology
Ichthyology
Herpetology
Vertebrate Zoology
Source/Reference:
0_Unported_License
Per Wikipedia Share Alike license you are free: to Share—to copy, distribute and transmit the work,
Source: weirdsciencekids.com
RELATED VIDEO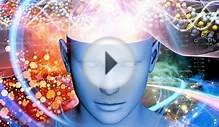 Scientists Discover What Hallucinogenic Mushrooms Do To ...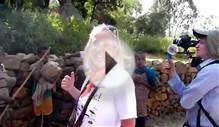 CanopyMeg Lowman - What does a forest canopy scientist do?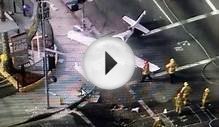 Another Dead NASA Scientist What Do They Know PAUL BEGLEY
Share this Post