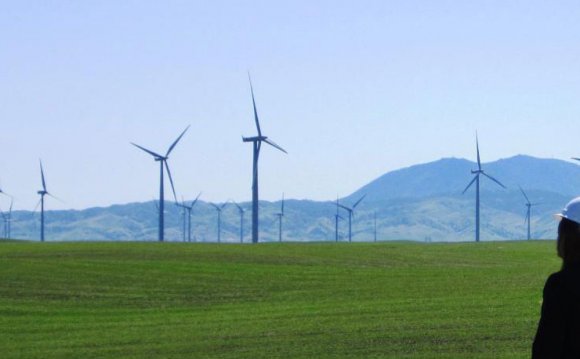 Environmental science technicians work behind the scenes to conduct the testing and research that support environmental initiatives and monitor industries for compliance with regulations. These specialized researchers collect and analyze data from air pollution, water contamination and waste management. Working under the supervision of environmental scientists, technicians use sophisticated tools to ultimately give regulators and private industry a better idea of how pollutants are managed.
How much can environmental science technicians earn?
The Bureau of Labor Statistics (BLS) reports that, as of May 2013, environmental science and protection technicians, including health technicians, in the U.S. earn an average salary of $45, 470 annually. The top 10 percent of technicians in the field earned $70, 650 or more.
Environmental science technicians earn the highest average annual salaries in the following industries:
Electric power generation, transmission and distribution: $75, 180
Basic chemical manufacturing: $64, 870
Other fabricated metal product manufacturing: $61, 290
Non-residential building construction: $61, 030
Waste treatment and disposal:$57, 780
If you are looking for where the money and job openings are, consider that environmental science technicians who lived in these five states averaged the highest annual wages in the U.S. for this occupation, as of May 2013:
Nevada: $59, 430
South Carolina: $57, 130
Washington: $55, 960
Rhode Island: $53, 830
Maryland: $53, 750
Among those five, Washington employed the most environmental science technicians overall: 1, 160, according to the BLS. The Seattle-Bellevue-Everett, Wash., metro area alone employed 490 environmental science technicians with an average annual salary of $54, 850, while the tiny state of Rhode Island employed just 40. Kennewick-Pasco-Richland, Wash., had the highest concentration of jobs in the nation for this occupation, as well as the highest average salary, $76, 040.
Other metropolitan areas with top salaries that employ many environmental science technicians include:
Las Vegas-Paradise, Nev.: $65, 240
Bethesda-Rockville-Frederick, Md.: $55, 880
Newark-Union, N.J./Pa.: $55, 230
Houston-Sugar Land-Baytown, Texas: $54, 880
If you are considering relocating to find work, remember to weigh the salary against the cost of living. Nonmetropolitan areas such as those in Nevada, Wyoming and Kentucky with a high concentration of jobs may prove significantly less costly, even if the salaries are lower.
The following areas have some of the highest average wages for environmental science technicians, but some, like Hawaii, have a high cost of living:
Nevada: $68, 960
Southwest Wyoming: $56, 480
Western Colorado: $54, 700
Hawaii-Maui-Kauai: $50, 450
Northwestern Oklahoma: $48, 060
Of course, the wages above are only part of the consideration for anyone thinking about investing in training to become an environmental science technician. It's important to think about how choosing to work in certain locations or industries can affect yearly income.
Environmental science technician schools and training
An associate degree or certificate in either applied science or a science-related technology is typically required for environmental science technician jobs. Some employers, however, may expect more. O*NET's survey of technicians from entry level to the most advanced specialists found that 44 percent of respondents held a bachelor's degree; 20 percent held a master's degree and just 13 percent held only an associate degree.
Employment projections for environmental science technicians
Jobs for environmental science technicians are poised to see big gains in the coming years, with Projections Central's long term outlook expecting 8, 200 job openings nationally each year through 2020, an increase of 24.3 percent. The latest forecast from the BLS, which covers the period 2012-22, is more conservative, at 19 percent, but both are considerably higher than the 11 percent average growth projected for all occupations combined. The individual states projected to see the highest job growth through 2020 include:
Colorado: 37.7%
North Dakota: 35.6%
Utah: 28.7%
California: 26.3%
Iowa: 24.2%
The BLS cites public awareness and concern over environmental hazards as factors for the employment gain. They expect the most job growth to come from consulting firms, who are taking a bigger role in monitoring businesses and government to keep them compliant with regulations.
Sources:
Occupational Employment and Wages for Environmental Science and Protection Technicians, including Health, Occupational Employment Statistics, Bureau of Labor Statistics, May 2013,
Environmental Science and Protection Technicians, "Occupational Outlook Handbook, 2014-15 Edition, " Bureau of Labor Statistics, Jan. 8, 2014,
Source: www.schools.com
RELATED VIDEO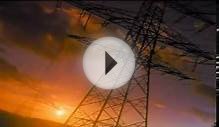 Goldilocks and the Greenhouse: Science and Climate Change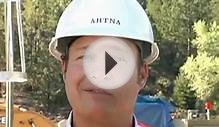 Iron Mountain Mine - Jobs and Clean-up from Recovery Act Funds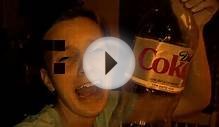 Spoon lamp - Environmental Science project
Share this Post