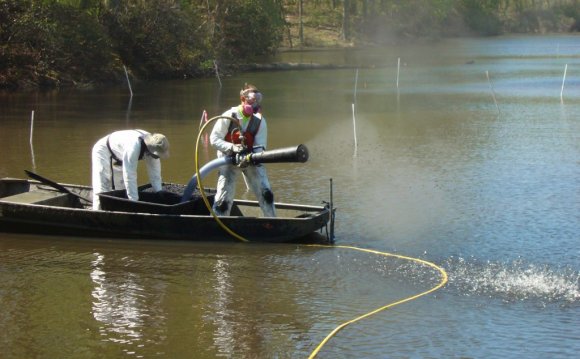 Baltimore Researchers Turn Some Carnivorous Fish Into Vegetarians
By: Darryl Fears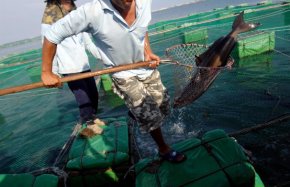 Photo by: Sam Yeh/AFP/Getty Images
Published: August 11, 2013
Cobia is a sleek and powerful fish that devours flesh and doesn't apologize for it. Open its belly and anything might pop out — crab, squid, smaller fish, you name it.
Recently, three Baltimore researchers — Aaron Watson, Frederic Barrows and Allen Place — set out to tame this wild and hungry fish sometimes called black salmon. They didn't want to simply domesticate it; hundreds of fish farmers have already done that. They sought to turn one of the ocean's greediest carnivores into a vegetarian.
The researchers announced last week that they pulled off the feat at a laboratory in the Columbus Center in downtown Baltimore. Over the course of a four-year study, Watson said, they dabbled with mixtures of plant-based proteins, fatty acids and a powerful amino acid-like substance found in energy drinks until they came up with a combination that cobia and another popular farm fish, gilt-head bream, gobbled down.
The conversion of these carnivorous fish to a completely vegetarian diet is a first, according to the University of Maryland Center for Environmental Science, and a key to breaking a cycle in which the ocean's stocks of small fish — menhaden, anchovies and sardines — are plundered by industrial fishing partly to provide fish feed to aquaculture, one of the fastest-growing economic sectors in the world.
"It would take the pressure off harvesting the menhaden fishery, " Place said, referring to the bony and oily little fish billed as the most important in the sea. Menhaden, caught off Virginia's coast, feed a plethora of marine animals, including dolphin, swordfish and birds.
The research was published in this month's issue of the journal Lipids and is supported by a paper published earlier in the Journal of Fisheries and Aquaculture. It's part of a race to replace feed from wild-caught fish as the diet of choice for farm-raised fish, set in motion by the National Oceanic and Atmospheric Administration and the Department of Agriculture in 2007.
Source: www.umbc.edu
RELATED VIDEO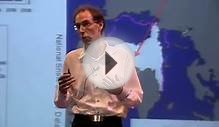 David Keith - Expert in Energy and Environmental Technology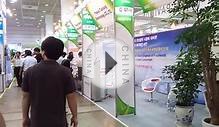 International Exhibition on Environmental Technology ...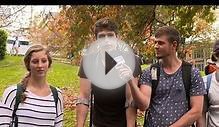 How can we use technology to reduce our environmental impact?
Share this Post