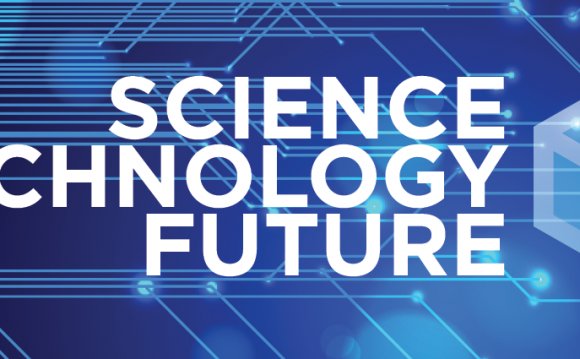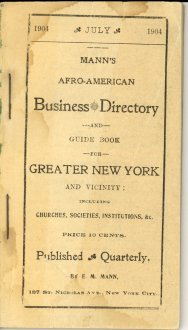 Business Reference is often asked for information about older or defunct businesses and finding any information can be challenging. But it is even harder to research businesses that were owned and operated by African Americans.
While some business directory publishers may have denoted those businesses in some way, that wasn't always the case. Recently I found a gem in our collection of New York City business directories. It is a tiny (2.75" x 4.75") directory from July 1904 titled Mann's Afro-American Business Directory. It was published by E.M. (Edward M.) Mann, located at 187 St. Nicholas Avenue, and cost 10 cents. The object of the directory was:
to produce a periodical adapted to the practical use and advantage of the Colored business and professional world, that they may form a general acquaintance and finally know their intellectual and their commercial worth.
Most of the entries for individual businesses were modest and included only a name, location, and what the business was or what service it provided. There were listings for every type of business one could think of from embalmers and turners, to insurance companies, moving companies, tailors/dress makers, liquor stores, grocers, doctors, churches, political clubs, carpet layers, stenographers, locksmiths, upholsterers, lawyers, hatters/milliners, orchestras, barbers/hairdressers, and more.
However, some businesses provided a bit more information. One caught my eye because it occupied one whole side of the back cover – the Afro-American Realty Company at 115 Broadway. As to be expected, they gave their address, but they also gave the names of several of the company officers: James C. Thomas (President), Philip A. Payton, Jr. (Vice President, General Manager), James E. Garner (Secretary, Treasurer), and Wilfred H. Smith (Attorney). The company even took the opportunity to look for investors – advertising shares at $10 for what the company thought was "a Good, Safe and Paying INVESTMENT For Members of Our Race."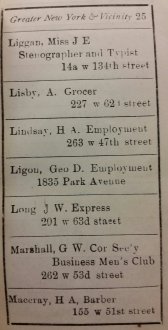 There is actually quite a bit of information on the Afro-American Realty Company. The New York Times published a nice article on June 6, 2004 "A Neighborhood of Their Own" about the company and Philip Payton – often dubbed the Father of Harlem – and their place in Harlem history. I also found a number of articles in the New York Times from around the time the directory was published, indicating that the firm was not one that the New York Times approved of. By far the most interesting article I found about the company was one written by Mr. Payton himself in the November 1904 Colored American Magazine. The article delved into the business, but it was the photographs included that really gave a sense of the company. There were photographs of the people – Mr. Payton on the cover- as well as images of the officers and directors and photographs of the buildings that the company owned/leased in the article itself. An entry about Mr. Payton in The National Cyclopedia of the Colored Race and a chapter in Booker T. Washington's provided more information on the man himself.
Unfortunately, I could only find the 1904 edition in our collection. I am not sure exactly how long the Afro-American Business Directory was published, although I did see an entry in the Catalog of Copyright Entries in 1909 and indication of a copy from 1913.
This is a guest post from one of our new Business Reference librarians Yvonne Dooley. She will be joining the Inside Adams blog team so be on the look-out for her posts! Every year when February rolls around, I always look forward to browsing and selecting Valentine's Day cards for family and friends. I fondly […]
india inside us
india zodiac
india from above
india pro volleyball league
india ka match
india by train
indiana jones 5
india house
india from nxivm
air india thru check in
india about pakistan
india ink
india walton husband
passage thru india bukit damansara
india batson
india versus england test
india behind threat
india pro or anti natalist
india about in hindi
india yuridia tour 2021
india after imperialism
india like countries
india till 2023 schedule
does pakistan border india
invesco india contra fund direct growth
opposite of india flag
india over europe
india without kashmir
casio beside india
india without kashmir
india around country
india lil durk
india among world
within india courier
india by election 2021
india during ww2
india zodiac sign
india visa status
india time now
india news latest
india in olympics
india etf
india against propaganda tweets
india yuridia
india against pakistan
india out of world cup
india first language
india imports
india with pakistan map
india queen
india about in hindi
india british colony until 1947
not india but bharat
india for everyone
Source: blogs.loc.gov
RELATED VIDEO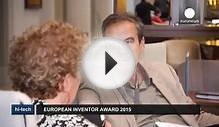 Science, technology and medicine honoured at The European ...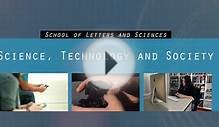 Science, Technology Society Degree at the School of ...
Share this Post